Taking Control of the College Recruiting Process
By Garry Winger
Recruiting is a necessary evil for the high school athlete and the college coach. As a former college coach I know there are many options for young men and women athletes, and knowing how to navigate the recruiting process is not always an easy task, even for seasoned college coaches. Most often a high school athlete is not a sought-after recruit, but can still qualify to play at the collegiate level if they have the opportunity to get noticed by college coaches. Parents are usually the ones at the helm of finding their way through the murky waters of college recruiting. A good strategy is to do your research, make it personal, and stay in control.
No one knows the student athlete better than their parents. Make sure to research the school, their coaches, and the academic and athletics programs. There is plenty of online information that will give you a good piece of the puzzle. Take advantage of the opportunity to talk with current players when you visit the schools. With more knowledge, you will get a better feel if your son or daughter would fit in well with the program. No sense in putting in the time and effort if it's obviously not a good fit. No scholarship or walk-on position is worth your child being miserable. Be aware of NCAA rules. They can be different in each sport. Understand that college coaches have strict parameters when it comes to contacting recruits. The NCAA provides useful information http://www.ncaa.org/ , and there are services out there like Informed Athlete that can help you navigate NCAA rules and regulations.
Parents should know what the coaches need and want when looking at a recruit. Highlight video is important for coaches to see the athlete's skills in motion, send only the best footage. Coaches don't have time to sift through a lot of video. If you have HUDL footage use it, but good video from your smart phone works just as well. More and more high schools are utilizing their own film clubs to provide editing services to their athletes. It provides a need while serving the film curriculum. We all know there are many great sports careers besides being an athlete.
Providing college coaches everything they need in order to have a good picture of the athlete is critical. College coaches will want to have player's stats, transcripts, letters of recommendation, proof of community involvement, articles, high school coach's contact information, high school team schedule, and tournament schedule. The recruiting process can take years. Keep track of your son or daughters accomplishments. A great picture, a headline article, or letter of recommendation may catch a coach's attention. We are all vulnerable to good marketing, especially when it's personal. If the player's skills and stats back it up, they have a good chance to get looked at by a college athletic program.
In my opinion, it is best for your son or daughter to take a personalized approach when it comes to contacting a college coach. If you contact the coach personally you have a much greater chance of getting a response whether the response is negative or positive. Form letters are just that, and when received by the coach he or she would only respond if they were already interested in you. One of the best recruiting tools I've heard of recently is an app called Perfect Play 360 (PP360). Student athletes can provide coaches with their highlight video, pictures, stats, transcripts, tournament schedules, and other relevant information with one click of a link. It gives coaches an easy comprehensive view of the total athlete, and for less than $20 a month it is an affordable option. PP360 allows you to manage your resume and send it to the college of your choice. You can update your son or daughter's profile and video highlights as he or she progresses through high school. This cloud-based app is a very inexpensive and personal way to get noticed while controlling who and where your emails go.
Another option is hiring a professional recruiting service. Recruiting services have placed many college athletes, but they are usually expensive and there is no guarantee they will match the player with their top preferred programs. The advantage of recruiting services is their knowledge of the system and sometimes their relationship with coaches. If you can work closely with individual scouts and they keep you in the loop of who they are talking to and why, then you will get your monies worth. In my experience, the top two college recruiting services are the National Collegiate Scouting Association (NCSA) and College Prospects of America, Inc. Those two organizations have a good history and for the most part their scouts are well respected.
The recruiting process can seem daunting, but if you start thinking about it early, do your research, and make it personal, then you will stay in control of the process, and help your son or daughter secure their athletic future!
Garry Winger coached Division I golf at Michigan State University and Bowling Green State University. In his first season at Michigan State, the Spartans won one tournament - the Fighting Irish Gridiron Classic - and had five top-5 finishes, including a runner-up showing at the Big Ten Match Play Championship, the best finish in program history. Senior Matthew Moseley, who earned PING All-Midwest and second team All-Big Ten honors, won the Colleton River Collegiate and qualified for the NCAA Regional as an individual. Academically, Michigan State was named a GCAA All-Academic Team, after having a team GPA of better than 3.0 in 2012-13. Individually, Dan Ellis was named a Cleveland Golf/Srixon All-America Scholar for the second-straight season, while two Spartans were Big Ten Distinguished Scholars and three were named Academic All-Big Ten.
During Winger's 14-year tenure at Bowling Green, the Falcons won nine team collegiate events, in addition to 10 individual titles. Also individually, Winger has coached four All-MAC selections and two Cleveland All-America Scholars. The London, Ontario, native took those positions after playing professional golf for four years (1995-98). He played on the Canadian Tour, Gary Player Tour, Moonlight Tour and Tommy Armour Tour. In 1995, Winger was a member of the Canadian Pacific Rim Team which competed in New Zealand against New Zealand, Japan, and Australia. He was named Honorary Chairperson of the Canadian Optimist Junior Golf National Championship from 2004-05. As a youth, he played competitive hockey at the Junior B and D levels. Winger resides in Bowling Green, Ohio, with his two sons Rhett and Nolan.
---
NEW PP360 DIRECTOR OF PARTNERSHIPS
Terese Cooke Bottner: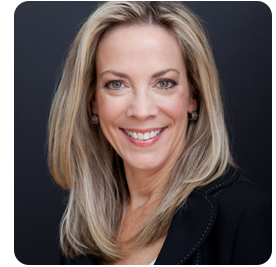 As Director of Partnerships for Access Mobility 24, Terese has a strong blend professional experience, including business development, public relations, training, and recruiting. She has worked with an array of organizations, including the Chicago Board of Trade, the American Dental Association, The Morris Shootout, The Adventure Travel Show, Interactive Intelligence, Wells Fargo Advisors, C.H. Robinson Worldwide, Inc., and Walsh Construction.
Terese has two wonderfully creative teenage sons, and is a sports and fitness enthusiast. She is a graduate of Purdue University. She serves as President of the Andrean Business Club in Chicago and Indianapolis, and is a charter member of the Andrean Alumni Association. She is also an active member of the Purdue Club of Chicago, the Small Business Advocacy Council, and the Alzheimer's Association of Greater Chicago.


---
Accessmobility 24 Announces Perfect Play 360
December | 2014
On December 15, 2013, Access Mobility 24 announced the launch of Perfect Play 360, a cloud-based service that has been designed to fill a tremendous need in the ever competitive recruiting space. This cloud-based service will allow consumers to upload unlimited video, images and photos and any documents such as transcripts, awards, letters of recommendations to a private App. After the student athlete completes their full 360 profile of their total body of work, they are ready to market themselves. In the content management system, there is a web link that the student athlete can cut and paste directly into an email and send directly to the coach. This allows the athlete to reach out directly to the coach with additional footage that might not be available on other sites. Joe Wright, CEO of Access Mobility 24, states, "This provides a student athlete the opportunity to upload their High School and Club Team footage to provide additional support to their recruiting efforts with the necessary showcases and college camps. There are many paid recruiting services that student athletes use for hundreds of dollars and most of those services do a good job but they are extremely expensive with the primary objective of matching the athlete with colleges that subscribe to their site. This tool allows a student athlete and their families to take control and market themselves." There are about 2400 colleges looking for athletes and Perfect Play 360 allows the student athlete to be more proactive in controlling their own destiny. Perfect Play 360 comes with a 7 day free trial, no credit card required and a feature for the coach to respond directly to the athlete.

The Team and Family package is perfect from little league to any club sport. This package allows you to distribute up to 50 apps for all team mates and family members involved for the season. This not only provides a way to make the season memorable but a great way to communicate the team schedules and rules with one upload to all involved.

If your interest not for the athlete side of this product, but is for uploading your family memories, this App is also for you. Unlimited cloud storage is available for video memories, photos, and any digital keepsakes. Think of it as your digital scrapbook that is mobile and always available at your fingertips. When content is uploaded it updates the App in real time. This is a great way to keep relatives and friends updated with all of your great family footage and photos.